Nobody likes admitting their sexual technique could do with some improvment but the truth of the matter is, virtually everyone can benefit from modernizing their attitude towards intercourse. These sex tips are designed to give your sex life boost, as well as improve your chances of pleasing your partner every time.
While having intercourse on the hood of your car may be your wildest fantasy, it is unlikely to be hers. Studies have revealed that a woman needs to feel comfortable, as well as warm, if she is to stand a chance of orgasm. This is related to an area of her brain that controls how at ease she feels. As far as sex tips go this may seem obvious, but ensure the location is warm and welcoming. It won't hurt to pick up any stray underwear or male magazines too.
Take it slow. When caught up in the heat of the moment, it is easy to spy the main goal and head for it. However, sex is not a race and most women appreciate a man who takes his time. A study reported by Web MD magazine online reported that as many as four out of five women enjoyed the foreplay more than the intercourse itself.
One of the biggest turn offs for a woman sexually is when the man appears distracted and more interested in his own pleasure than hers. One of the most important sex tips you are likely to hear is to tell her how she makes you feel. Of course, this doesn't mean she wants a running commentary but let her know she turns you on or tell her how she drives you crazy. Not only will this give your partner's confidence a huge boost, it lets her know that she is the one pushing your buttons. Natural noises that indicate your enjoyment, such as panting and gentle grunts are also a turn on for the woman. Don't over do this however, there is a fine line between sexual pants and caveman grunts.
Be gentle. While getting carried away is understandable, ensure you do not cross the line between gentle caresses and manic pawing or grabbing. A woman's G spots are extremely sensitive and often nerve-dense, meaning the slightest touch, when she is aroused, can be amplified several times over. The clitoris is packed with nerves and is extremely sensitive during arousal. Rather than head straight for it, stroke, kiss or lick the area around it. Aside from the small bud you will be familiar with, the clitoris actually runs under the skin of the vagina for several inches. This makes this area particularly sensitive. Paying gentle attention to this area, will turn her on and warm her up for more direct contact later on.
Ignore sex tips that tell you the wilder the sexual position the better, this is simply not true. In fact, one of the best sexual positions is the missionary position with the woman on top. This is because much of the focus is on the clitoris and the tip of the man's penis. Therefore, why bother twisting yourself up into a pretzel, when safe and basic will achieve the best results anyway.
The doggy position is well-known for being male-focused, in other words this position makes it harder for a woman to achieve an orgasm. If you both want to try it out, use a small vibrator on her clitoris during intercourse to improve the intensity of feeling for her.
According to a report in the Journal of Sex and Medicine, a woman is unlikely to achieve orgasm during intercourse that lasts for ten minutes or less. While you may feel the pressure is on you to perform, don't let this ruin the moment. If you do reach nirvana before she does, you can pleasure her in other ways. Although, the best thing to do is to promise her another quickie later on.
Food may be the last thing on your mind when planning a night of loving but it can actually play an important role in how successful the night is. Strawberries and champagne are romantic but it is cheese that scientists recommend to men looking to get their partners in the mood. While food sex tips do not recommend that you cover yourself in chunks of cheese, a fondue set and a little imagination is really all you need.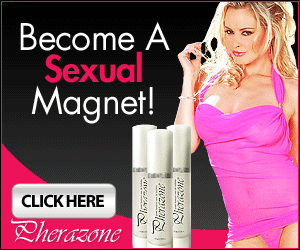 What happens after intercourse, is just as important as what goes on before and during. For a start, how you behave after you have had sex may affect your chances of getting a repeat performance. Make sure you pull her close for a cuddle, tell her how she makes you feel and comment on how beautiful she is. Turning over and going straight to sleep may well be tempting but she is unlikely to be there when you wake up.
One of the most important, and perhaps oldest, of all sex tips is to treat your partner with respect. Concentrate on her and make it your priority to put her at ease. If she looks uncomfortable or like she isn't enjoying something, stop what you are doing and try something different. Sexual intercourse is a highly intimate act between two people and she is much more likely to enjoy your time together if you are a gentleman.